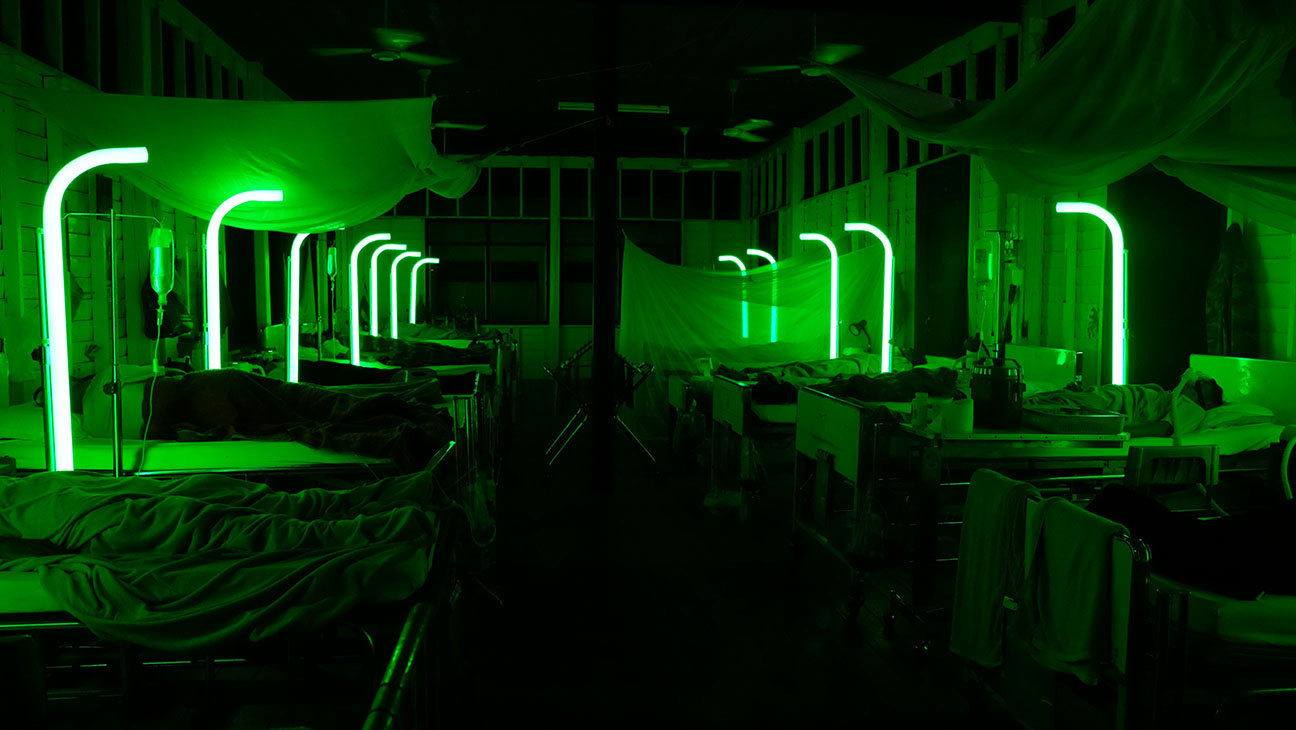 Cemetery of Splendor, 2015
The series, which is free and open to the public, presents critically acclaimed and important films from around the world. All showings are at 7 p.m. at the comfortable and spacious Dan and Mary Miller Auditorium on the Eckerd campus, the only movie theater in South St. Petersburg.
The nine films in the spring season come from Turkey, Iran, Thailand and the United States, including a three-film Billy Wilder retrospective.
"We are proud to present so many quality films from around the world that have not been screened in the Tampa Bay area," said Film Studies professor Christina Petersen, co-director of the series. "The retrospective on Billy Wilder, who was born in Austria and whose career spanned over 60 films, will also serve as a great introduction to a younger generation of one of the most interesting filmmakers to reflect on American society."
The series begins Feb. 12 with the Oscar-nominated Turkish film Mustang. It pauses for the 12th Annual Visions of Nature/Voices of Nature Environmental Film Festival before resuming March 4 with the award-winning Iranian film Taxi.
The series is sponsored by the Eckerd College Film Studies Program as a public service. It is part of the Presidential Events Series, which offers a wide range of distinctive public events on campus throughout the year. More information is available at the ICS website.
Here are the details:
Feb. 12
Directed by Deniz Gamze Ergüven (Turkish with English subtitles, 97m, 2015)
Ergüven's debut feature is set in a remote Turkish village where an initial act of child's play becomes the catalyst for the subsequent marriage of each of five teenage sisters. A clear-eyed portrait of women's role in deciding their own destiny in a patriarchy that aims to protect as well as limit them, Mustang is nominated for the 2016 Academy Award for Best Foreign Language Film.
March 4
Taxi
Directed by Jafar Panahi (Persian with English subtitles, 82m, 2015)
Director Jafar Panahi, under house arrest in Iran, made this film clandestinely despite being barred from filmmaking. Panahi, director of The White Balloon (1995), This Is Not a Film (2011), and Closed Curtain (2013), again blurs the line between fiction and reality in this portrait of contemporary Iran shot from the front seat of a taxi driving through the streets of Tehran. Winner of the Golden Bear at the 2015 Berlin Film Festival, Taxi offers its viewers a cross-section of what it means to be human in modern Iranian society: a teacher debates a criminal about the death penalty, a wounded man advocates for his wife's right to inherit after his death and a budding filmmaker challenges a master.

March 11
Experimenter
Directed by Michael Almereyda (English, 98m, 2015)
In 1961, psychologist Stanley Milgram (Peter Sarsgaard) conducted a now-famous psychological experiment to measure the "banality of evil" in everyday Americans. Director Michael Almereyda's imaginative retelling of Milgram's life and experiment asks us to consider our own complicity in human suffering and the repercussions of blind obedience to authority.  
Screening will be followed by a discussion led by Assistant Human Development Professor Tamar Shovali and Psychology Professor Mark Davis.
March 18
About Elly
Directed by Asghar Farhadi (Persian & German with English subtitles, 119m, 2015)
From the director of the award-winning A Separation (2011), About Elly presents another image of modern Iran in which seemingly small social norms become looming ethical concerns in the face of tragedy. A group of friends and their families spend a weekend by the sea, bringing along Elly, a potential new member to the group. When Elly mysteriously disappears, her absence becomes a catalyst for revelations about life, love, and the nature of humanity.  
April 8
Nobody's Perfect: A Billy Wilder Retrospective
Directed by Billy Wilder (English, 121m, 1959)
Sporting an all-star cast, including Marilyn Monroe, Tony Curtis and Jack Lemmon, Some Like It Hot, the first film in this retrospective, follows two male musicians who dress as women and head to sunny Florida to escape the long arm of the mob in 1920s Chicago. Voted the top comedy film of all time by the American Film Institute, Some Like It Hot traces the cracks and fissures of American gender and class identity and desire while sending up our own preconceptions of happiness in mid-century America. Screening to be followed by a discussion with gender scholars Shannon Collins, Director of the  Eckerd Office for Advocacy and Gender Justice; and Michael Albrecht, Assistant Professor of Communication.
April 15
Nobody's Perfect: A Billy Wilder Retrospective
Directed by Billy Wilder (English, 114m, 1953)
In Wilder's 10th feature and the second in this retrospective, William Holden plays a pragmatic capitalist prisoner of war trapped as much by the opinion of his fellow prisoners as by his German captors when the POWs suspect an informer in their ranks. A thinly veiled condemnation of those in power who sought to keep Americans under surveillance, this black comedy won Holden the Oscar for Best Actor and a Best Director nomination for Wilder, who numbered Stalag 17 among his favorite films.
April 22
Nobody's Perfect: A Billy Wilder Retrospective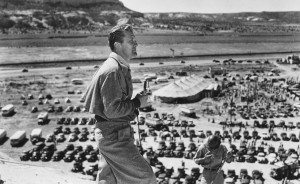 Directed by Billy Wilder (English, 111m, 1951)
The third and final film in our series, Wilder's ninth feature marked the first film in which he served as writer, producer and director. The film stars Kirk Douglas as a small-town newspaper reporter who has seen better days and bigger stories. Douglas exploits the story of a local man trapped in a cave to get back on top. A searing indictment of the self-interest that often fuels news media coverage, Ace in the Hole (originally titled The Big Carnival) demonstrates the true meaning of the term "media circus."
April 29
Directed by Apichatpong Weerasethakul
(Thai with English subtitles, 122m, 2015)
Weerasethakul's immersive, hypnotic eighth feature begins with a premise not out of place in a horror film: an epidemic of sleeping sickness has stricken a military regiment now housed in an ersatz hospital where family members and locals gently tend to the men. As one volunteer finds herself in synchronization with her chosen soldier, the boundary between the sleeping and awake, the living and the dead, becomes increasingly permeable. Cemetery of Splendor premiered at the 2015 Cannes Film Festival and the Masters section of the 2015 Toronto Film Festival.
May 6
Anomalisa
Directed by Charlie Kaufman and Duke Johnson (English, 90m, 2015)
In Kaufman's second directorial effort, the screenwriter behind Being John Malkovich (1999), Adaptation (2002), and Eternal Sunshine of the Spotless Mind (2004) again explores the issues of identity and personal connection in this stop-motion animated drama. Self-help author (David Thewlis) hears the same voice coming from everyone he meets until a fateful night when he meets one woman who sounds different from the rest, as a relationship with her offers the chance to cut through the noise of everyday life. Anomalisa was the first animated film to win the Grand Jury Prize at the Venice International Film Festival.