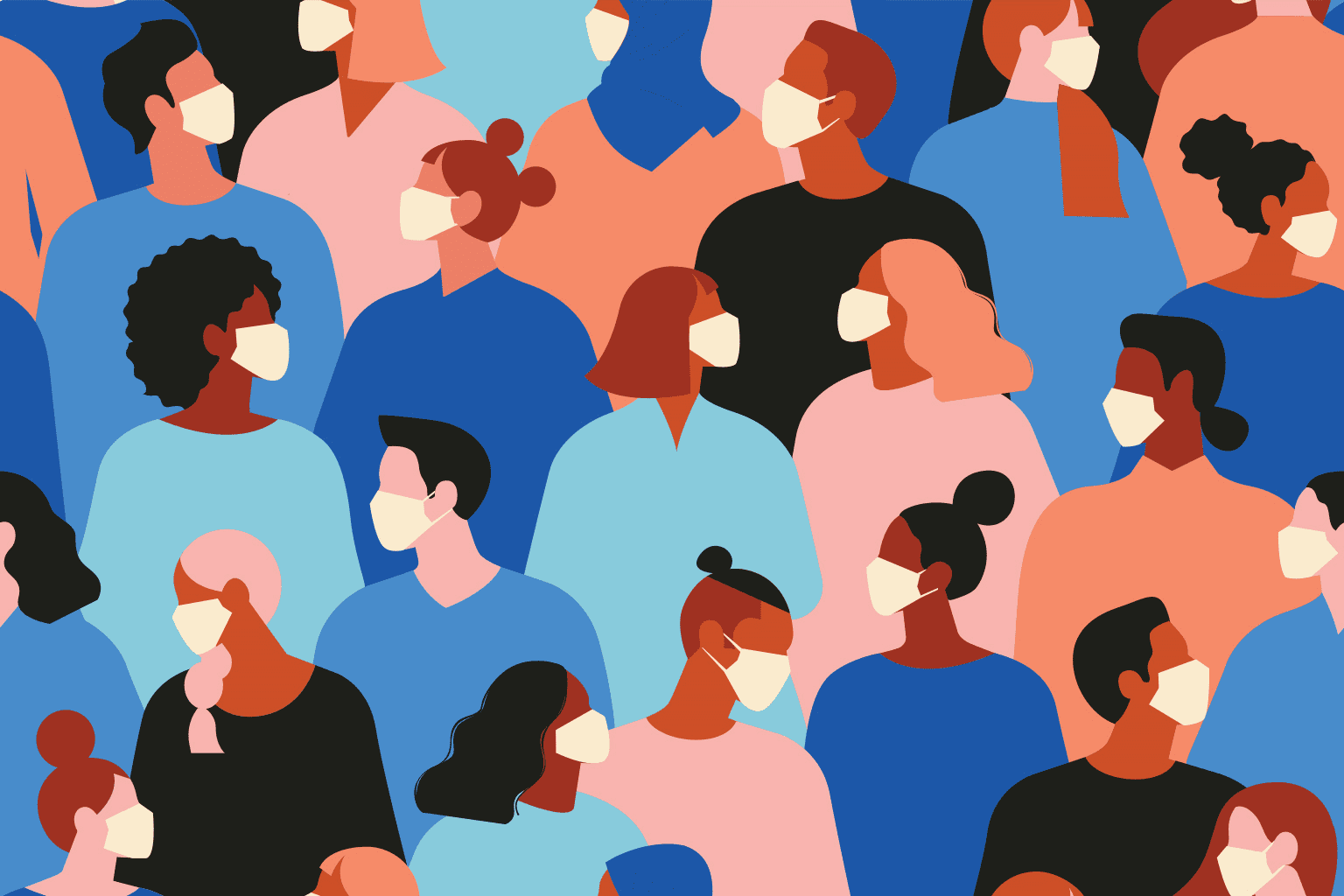 When U.S. President Donald Trump told a group of reporters that all flights to Europe would be suspended, the seriousness of the COVID-19 pandemic became clear to Associate Professor of Art History and Creative Arts Collegium Chair David Gliem, Ph.D.
"That seemed like a rather drastic step," he admitted.
Now, as the world grapples with grief and anxiety caused by loss of life and economic shutdowns, Gliem will join a team of Eckerd College professors who will help students "learn about the science of the pandemic within its broader social, economic, historical and cultural contexts," according to the official course description. The free eight-week summer seminar titled Pandemic & Our Changing World will begin on Tuesday, May 26, with a live lecture via Zoom, followed by small group discussions on Thursdays, starting May 28. The courses, which will end July 16, are open to all students (new or returning), recent graduates, faculty and staff—but capacity is limited. Lectures will be posted on YouTube for anyone to watch following the live presentations.
"The current crisis has emphasized how much we at Eckerd are a community and how much we rely on each other to do the jobs that we do. Eckerd is thriving amid the crisis because of our faith in each other, in our institution and in our shared mission," said Heather Vincent, Ph.D., associate dean for general education, associate professor of classics and the seminar's architect. "We hope that the seminar will exemplify how an education that spans the sciences, social sciences, humanities and arts provides the kind of critically informed perspective that is often lacking in our contemporary political discourse."
Registration opened in early May and continues to draw a wide cross section of community members, including 40 admitted students (those who have not officially started classes at Eckerd), according to Vice President for Enrollment Management John Sullivan.
Each week will showcase a new lecturer and theme. Gliem's lecture, Disease and Art History, will be held on June 23. "As of now, my plan is to introduce and frame my topic by discussing art historian Millard Meiss's seminal book Painting in Florence and Siena after the Black Death (Princeton, 1951) and then highlight key artworks and artists from later periods with particular attention paid to art made in response to the 1918 Spanish flu pandemic and the AIDS crisis of the 1980s," he explained. "I will probably end with some discussion of how the COVID-19 pandemic is being treated by contemporary artists and speculate how it may shape art to come."
Crystal Young-Erdos, Ph.D., assistant professor of chemistry and biochemistry, will co-lead a presentation on The Science of the Virus and Its Pathology with Associate Professor of Biology Denise Flaherty, Ph.D. on June 16.
"I was thrilled to receive the invitation to share my knowledge of the molecular world and make connections to our current understanding of coronavirus," Young-Erdos said. "Now more than ever, as we find ourselves in the middle of this 'infodemic,' it is important that scientists share their expertise in a way that is accessible in order to curb the spread of misinformation."
Other lecture topics include: The Psychological and Emotional Impact of the Pandemic, The Mathematics and Data Science of the Pandemic, Pandemics and Plagues in Historical Perspective, The Politics and Economics of Pandemics, Pandemics and Disease in Literature, and Philosophy and the COVID-19 Crisis.
"No matter what one's individual role at Eckerd may be, we all share a dedication to lifelong learning and to the pursuit of the liberal arts and sciences," Vincent said.