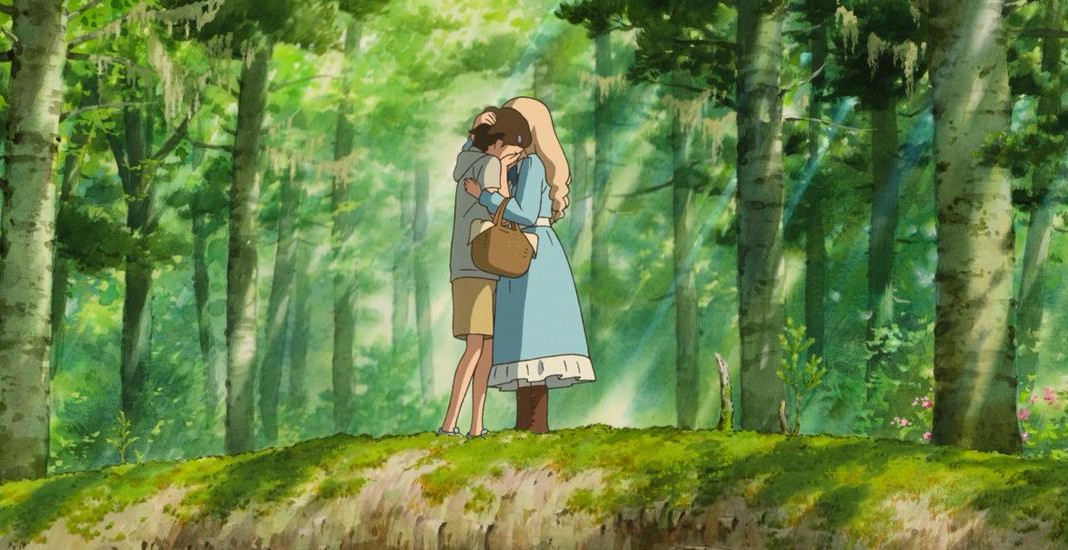 The series presents critically acclaimed and important films from around the world, including independent and artistic American films.
The 10 films in the Fall season come from around the world, including Japan, Korea, Mexico, Estonia, Canada, Spain, China and India.
"There's something for everyone in this lineup and it's incredibly diverse," said Professor Nathan Andersen, founder and co-director of the series. "The films are global in scope and ambitious. We are opening with the very last film by Studio Ghibli, the celebrated Japanese animation studio. Some of the films are very straightforward and compelling stories of people in different places. Others, like Guy Maddin's Forbidden Room or Peter Greenaway's Eisenstein in Guanajuato, really attempt to push the boundaries of what can be done artistically in cinema."
All showings are at 7 p.m. and are free and open to the public at the comfortable and spacious Dan and Mary Miller Auditorium on the Eckerd campus, the only movie theater in South St. Petersburg.
The series is sponsored by the Eckerd College Film Studies Program as a public service. It is part of the Presidential Events Series, which offers a wide range of distinctive public events on campus throughout the year.
Here are the details:
Friday, Sept. 11
When Marnie Was There, directed by Hiromasa Yonebayashi (Japanese with English subtitles, 103m, 2014)
A young girl with failing health is sent to live in the country, where she forms an unexpected friendship with Marnie, a young woman who lives in an apparently abandoned house. It is possibly the last film to be produced by the famous Japanese animation studio, Studio Ghibli.
Friday, Sept. 18
A Hard Day
Directed by Seong-hoon Kim (Korean with English subtitles, 111m, 2014)
Homicide detective Gun-Soo is having a hard day. On the way home from his mother's funeral, he accidentally runs over a man on a dark street. His efforts to cover things up only make things worse and he is forced into a dangerous confrontation.
Friday, Sept. 25
A Pigeon Sat on a Branch Reflecting on Existence
Directed by Roy Andersson (Swedish with English subtitles, 101m, 2014)Sam and Jonathan, a pair of novelty salesmen, take us on a kaleidoscopic tour of the human condition in this meticulously crafted, dreamlike black comedy from Swedish filmmaker Roy Andersson.
Friday, Oct. 2
Güeros
Directed by Alonso Ruiz Palacios (Spanish with English subtitles, 106m, 2015)In the midst of a university strike in Mexico City, Sombra and Santos find themselves with nothing to do and a lot of time to kill. Their idiosyncratic routines are disrupted when Sombra's little brother shows up, and convinces them to track down their childhood idol, a folk-rock musician on his deathbed.
Friday, Oct. 16
Jellyfish Eyes
Directed by Takashi Murakami (Japanese with English subtitles, 101m, 2013)The directorial debut of acclaimed Japanese artist Takashi Murakami, tells the story of Masashi who moves to the country with his mother and makes an unlikely friend in a magical flying jellyfish. It turns out that every child in this region has a fantastic creature for a friend, but that these are being used in an evil plot to collect the negative energy of children.
Friday, Oct., 23
Tangerines
Directed by Zaza Urushadze (Estonia, Russian and Georgian with English subtitles, 87m, 2014)
In the aftermath of war in a rural village in Abkhazia, most of the Estonians had returned to safety in their homes, but two remain to harvest the season's crop of tangerines. A skirmish leaves two enemy combatants wounded, and even though they are enemies the two Estonian farmers take them in to nurse them back to health. Nominated for Best Foreign film at the 2014 Academy Awards.
Friday, Oct. 30
The Forbidden Room
Directed by Guy Madden (English, 130m, 2015)
A never-before-seen woodsman mysteriously appears aboard a submarine that has been trapped deep underwater for months with an unstable cargo. As the terrified crew make their way through the corridors of the doomed vessel, they find themselves on a voyage into the origins of their darkest fears.
Friday, Nov. 6
Court
Directed by Chaitanya Tamhane (Marathi, Gujarati, English and Hindi, 116m, 2015)When a sewer worker's dead body is found inside a manhole in Mumbai, an aging folk singer is brought to court and tried, accused of having incited his apparent suicide with a song he had written. This provocative look at modern India has won several jury prizes at major international film festivals.
Friday, Nov. 13
Eisenstein in Guanajuato
Directed by Peter Greenaway (English and Spanish with subtitles, 105m, 2015)
Following the release of his revolutionary Soviet film Battleship Potemkin, Sergei Eisenstein was celebrated around the world and invited to the United States. Rejected by Hollywood and maligned by conservative Americans, he traveled to Mexico to explore a film privately funded by American pro-Communists. Peter Greenaway's latest film is an imaginative and irreverent (and perhaps outrageous) take on a pivotal experience in the life and career of one of the most influential of Russian filmmakers.
Friday, Nov. 20
The Assassin
Directed by Hou Hsiao-hsien (Mandarin with English subtitles, 105m, 2015)
When an assassin fails to kill one of her targets, she is punished by being ordered to kill the man she was once betrothed to. Several years in the making, the film played at the 2015 Cannes Film Festival, where Hou was awarded best director. Justin Chang of Variety Magazine wrote: "Shot for shot, it's perhaps the most ravishingly beautiful film Hou has ever made, and certainly one of his most deeply transporting."

For more information, call (727) 894-7979 or go to eckerd.edu/film/ics/