Here is a list of public events planned for November. All events are free and open to the public, unless otherwise stated.
4th Annual ASPEC Literary Symposium: Whodunit?
Saturday, Nov. 7, 8:30 a.m., Lewis House
Best-selling mystery novelist Lisa Unger headlines the Academy of Senior Professionals 4th Annual Literary Symposium. Unger will give a talk, answer questions and sign books at 1:30 p.m. The symposium also includes talks on the history of mysteries and about authors Edgar Allan Poe, Sir Arthur Conan Doyle and Agatha Christie.
Carol Lee, Wall Street Journal
Monday, Nov. 9, 7 p.m., Miller Auditorium

Carol Lee, White House correspondent for the Wall Street Journal and frequent commentator on MSNBC, will discuss the shifting landscape of journalism, presidential politics and Barack Obama's historic presidency. Before her talk, she will present the "Eckerd College Journeys in Journalism Prizes" to students from Melrose Elementary, John's Hopkins Middle School and Lakewood High School.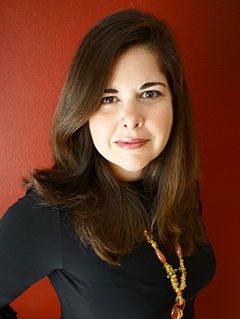 Midsummer Night's Dream
Wednesday-Friday, Nov. 11-13, 8 p.m., Saturday Nov. 14, 2 p.m., Bininger Theater
Directed by Cynthia Totten
Moonlit woods, mysterious enchantments, a night-world of magic and shadows—Shakespeare's romantic comedy about star-crossed lovers, spellbinding fairies and homespun rustics is reimagined with 50s doo-wop, swing and Latin dancing. A play for dreamers of all ages. $10, public; $5, Eckerd community; $1, Eckerd students with ID
The Mask You Live In
Thursday, Nov. 5, 7 p.m., Miller Auditorium
Directed by Jennifer Siebel Newsom. (English, 97 m, 2015)
Thursday, Nov. 5, 7 p.m., Miller Auditorium
From the makers of Miss Representation, this documentary follows boys and young men as they struggle to stay true to themselves while negotiating America's narrow definition of masculinity.
Court
Friday, Nov. 6, 7 p.m., Miller Auditorium
Directed by Chaitanya Tamhane (Marathi, Gujarati, English and Hindi,116m, 2015)
When a sewer worker's body is found inside a manhole in Mumbai, an aging folk singer is brought to court and tried, accused of having incited his apparent suicide with a song he had written. This provocative look at modern India has won several jury prizes at major international film festivals. Part of the International Cinema Series.
Eisenstein in Guanajuato
Friday, Nov. 13, 7 p.m., Miller Auditorium
Directed by Peter Greenaway (English and Spanish with subtitles, 105m, 2015)
Following the release of his revolutionary Soviet film Battleship Potemkin, Sergei Eisenstein was celebrated around the world and invited to the United States. Rejected by Hollywood and maligned by conservative Americans, he traveled to Mexico to explore a film privately funded by American pro-Communists. Peter Greenaway's latest film is an imaginative take on a pivotal experience in the life and career of one of the most influential of Russian filmmakers. Part of the International Cinema Series.
The Assassin
Friday, Nov. 20, 7 p.m., Miller Auditorium
Directed by Hou Hsiao-hsien (Mandarin with English subtitles, 105m,2015)
When an assassin fails to kill one of her targets, she is punished by being ordered to kill the man she was once betrothed to. Several years in the making, the film played at the 2015 Cannes Film Festival, where Hou was awarded best director. Justin Chang of Variety wrote: "Shot for shot, it's perhaps the most ravishingly beautiful film Hou has ever made, and certainly one of his most deeply transporting." Part of the International Cinema Series.
Community Band Fall Concert
Monday, Nov. 16, 7:30 p.m., Fox Hall
Small instrumental ensembles will be joined by the Eckerd Community Band to perform a wide variety of American music from different subcultures.
Eckerd College Fall Chamber Orchestra Concert
Thursday, Nov. 19, 7:30 p.m., Roberts Music Center
Eckerd student string players join with faculty and guest performers to play music reflecting the community's intersecting identities.
Met Opera Live in HD: Lulu
Saturday, Nov 21, 12:30 p.m., Miller Auditorium

A new production from acclaimed director William Kentridge applies his unique theatrical vision to Berg's notorious femme fatale who shatters lives, including her own. The masterful score is in the sure hands of Met Music Director James Levine. Soprano Marlis Petersen has excited audiences around the world with her portrayal of the tour-de-force title role, a wild journey of love, obsession and death. Susan Graham joins a winning cast,including Daniel Brenna and Johan Reuter.