The sound of silence can be very revealing.
A study of underwater sound that Eckerd scientists collected during a severe red tide outbreak around Tampa Bay 10 years ago uncovered the first evidence of the impact of algal blooms on snapping shrimp.
The study, published in September in Royal Society Open Science, was the senior thesis of Eckerd biology student Kate Indeck '13, now a Ph.D. student at the University of Queensland in Australia. The work grew out of the long-running Eckerd College Dolphin Research Project led by Associate Marine Science and Biology Professor Shannon Gowans.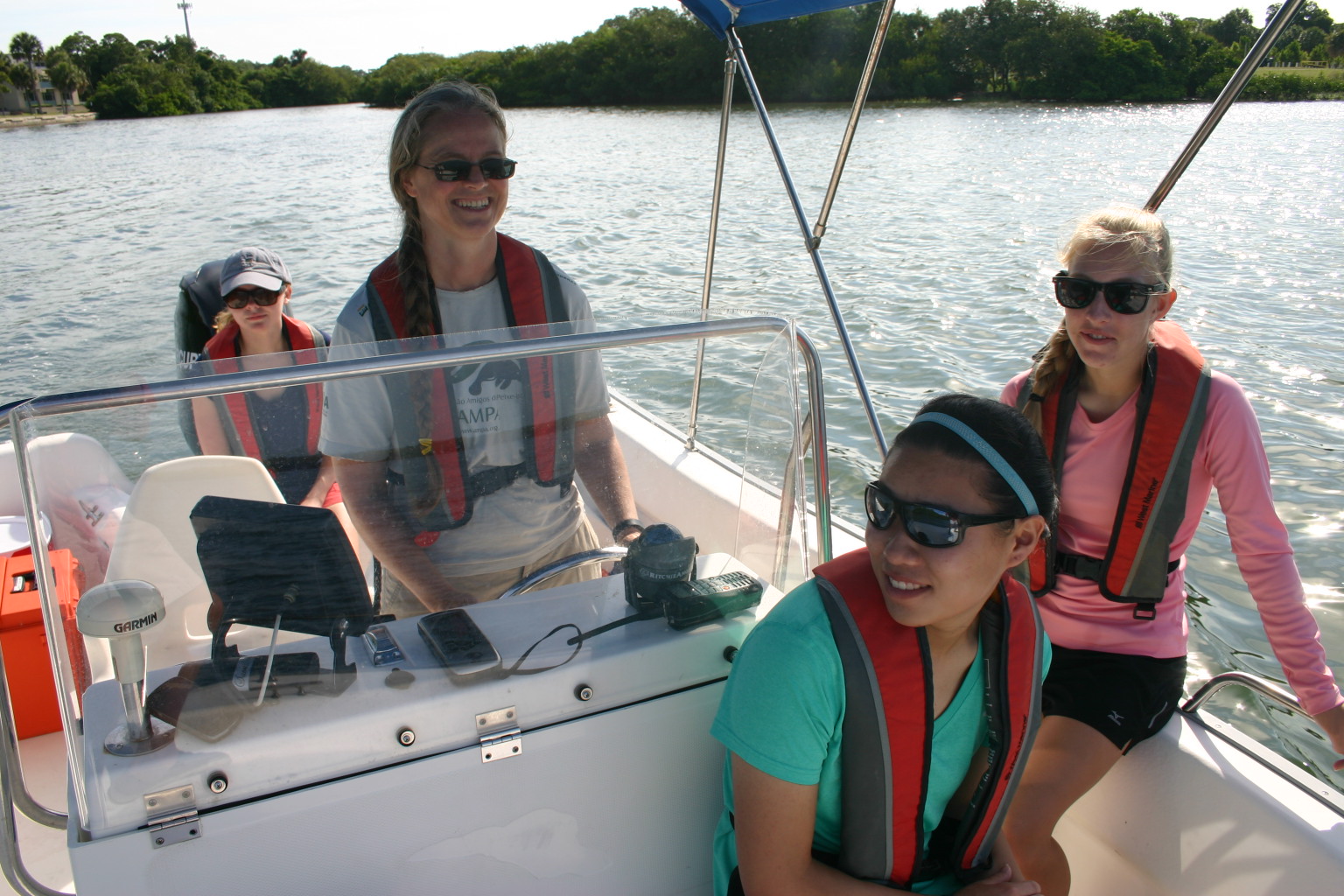 The PBS Newshour series Science Wednesday featured the study this week in a report headlined 7 sounds in nature that humans rarely hear.
Gowans and Eckerd Assistant Environmental Studies Professor Peter Simard placed audio recorders in Bunces Pass in Tampa Bay near Fort Desoto. The goal was to analyze dolphin sounds, but during the 2005 red tide outbreak the recorders picked up mostly silence in an area normally filled with biological sound.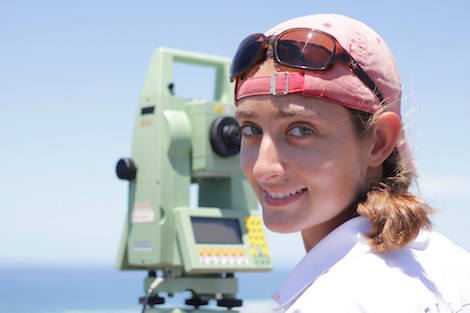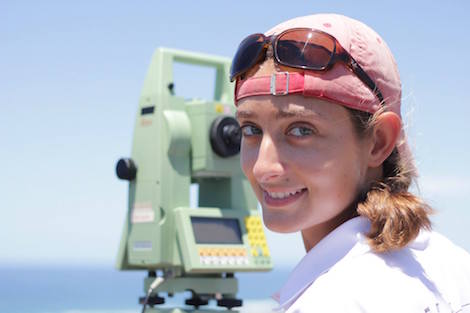 The 2005 red tide outbreak, the worst in 30 years, led to massive kill-offs of manatees, dolphins, birds and fish. It was so severe that Pinellas County beachgoers complained of eye and throat irritation. Red Tide is essentially an outbreak of hazardous algal blooms that produce toxins fatal to marine life. Snapping shrimp and other invertebrates were thought to be immune.
But the silence the recorders picked up suggest otherwise.
"Bunces Pass is normally healthy," Gowans told PBS. "It's bordered by very healthy mangroves and sea grasses. There are usually lots of fish, dolphins and marine life."
The difference in sounds between 2005 and years when there was no red tide—2006, 2011 and 2012—was striking.
"The high-frequency claps of snapping shrimp, normally plentiful in the area, were muted," PBS reported. "This marked the first evidence that this species is influenced by algal blooms, according to the authors." (The other authors in the study were Susan Lowerre-Barbieri of the Florida Fish and Wildlife Conservation Commission, which installed the hydrophone recorders, and David A. Mann of the University of South Florida.)
Gowans said it's unclear if the silence the recorders uncovered was the result of the shrimp dying or simply "making less noise." The tiny snapping shrimp, which are less than an inch long, rebounded the following year in that area of Tampa Bay, Gowans said.
Simard said the study is the latest example of using sound as a way to monitor the ecosystem. As audio technology continues to improve and decrease in cost, it is much more accessible to researchers.
One area of his current research involves the impact of the BP oil disaster on the dolphin populations in the Gulf of Mexico near Tampa Bay. Comparing underwater dolphin sounds collected before, during and after the oil spill could reveal the impact the oil had on dolphins in the area, he said.