When it was announced Feb. 22 that the World Cup Champion U.S. Women's National Soccer Team (USWNT) had reached a landmark settlement with its employer, the U.S. Soccer Federation, Danielle Fotopoulos, head women's soccer coach at Eckerd College, remembers she had a one-word reaction: "Awesome!"
After the USWNT's six-year court battle involving a gender discrimination lawsuit, the agreement requires U.S. Soccer to pay $24 million to 28 former and current players, and to pledge to equalize pay between the men's and women's national teams. Until now, female players had been paid about 40% of what male players had received.
Not lost in the excitement over the agreement was that the U.S. women have won four World Cups since the program began in 1985, while the men, who played in their first World Cup in 1930, have yet to win one.
"It's about time," says Fotopoulos, a former U.S. women's soccer player, 1999 FIFA World Cup Champion and 1998 NCAA Division I Women's Soccer Championship winner. "It was due, I think, to the culture and the foundation women have been building for years that women have the same value as men. I'm just so proud. We leaned heavily on [former tennis star] Billie Jean King. She told us you have to fight for everything you get as a female, especially in sports."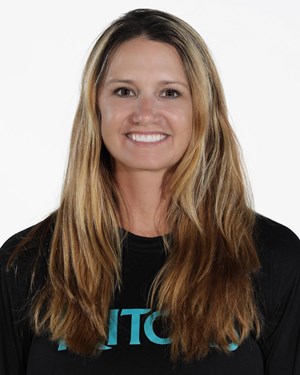 Danielle Fotopoulos, head women's soccer coach
March is Women's History Month, and March 15 is an important part of the observance. Known as All Women's Equal Pay Day, it was launched in 1996 as a public awareness event to illustrate the gap between men's and women's wages. March 15 represents how far into the new year, on average, women must work in order to be paid what men were paid in the previous year. Additional dates have been added to the Equal Pay calendar to represent the wider-than-average pay gaps faced by mothers and most women of color.
In the case of women's professional sports, there is a lot of ground to make up. The average NBA salary this year is about $7.5 million; the average WNBA salary is roughly $116,000. In professional golf, the prize pool for the PGA Tour this year is $633 million for 48 events. The prize pool for the LPGA Tour is $73.3 million for 35 events.
"The question is why the women soccer players were so grossly underpaid for so long," says Thomas Ashman, Ph.D., professor of finance at Eckerd College.
He has co-authored articles about schedule inequity in the NBA and salary determination and arbitration in the National Hockey League. "It's similar to college athletes not being compensated," he adds. "People are making ridiculous amounts of money off of them, and their compensation is woefully inadequate.
"This is the entertainment industry. There's a flow of cash from the advertisers to the networks. Normally you can just keep compensation low because there is not as much demand. But that's not the case in women's national soccer. It's far more popular than men's soccer. The ratings are much higher than for the men's game.
"So you're creating a tremendous amount of money for other people, and the women weren't being paid for it. I'm surprised the settlement was so small."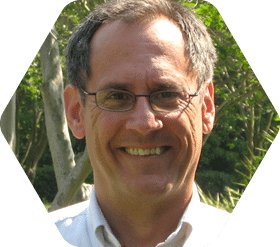 Tom Ashman, professor of finance
Athletic success, even over several years, doesn't always draw a crowd. The Eckerd College Women's Basketball team just finished one of its best regular seasons. The Tritons were ranked No. 17 in the NCAA Division II Coaches Poll and notched their fifth straight 20-win season. But attendance at home games this year was sparse.
Ashman is an avid fan of Eckerd sports teams, and he closely follows men's and women's games. "I looked at our attendance numbers for basketball," he says. "It's complicated by COVID and Winter Term, but despite women playing so much better than the men, they had lower attendance than the men in every home game except against the University of Tampa. Attendance for that was 257 people, and some of them likely came over from Tampa.
"It really is discouraging," he adds. "I've asked female [Eckerd] students why they don't go to the women's games. They said they choose the men's games because they find the games more exciting, faster and more intense."
On the professional level, much of the popularity of women's sports, Ashman says, is primarily tied to whether a player or a team is successful, like Serena Williams or U.S. women's soccer. But where and when the games or matches are televised are also important. "You're not going to stimulate demand if you keep burying women's sports in all your programming," he adds. "If more pressure [were] put on networks like ESPN to give women's sports better time slots and more coverage, you could elevate the demand, although it is unlikely that demand for women's sports will reach comparable levels of demand for most men's sports."
At least for now, female professional athletes in sports other than soccer might have to look elsewhere. Of the nine players on the Eckerd Women's Basketball team, seven are international students. While a career in the WNBA might be unlikely for most of them, they have an option in the European women's leagues. "The players are paid better in Europe," Ashman says, "because there's more interest in Europe."
And a chance to extend a basketball career. Nicole Scales, a junior international business student from Park Ridge, Illinois, and a guard on the Eckerd College Women's Basketball team, says she is considering playing overseas. "It's something I think about because there are a ton of leagues over there and way more opportunities," she says. "A big part of me wants to spend some time abroad just to get that experience."
At least part of the path to a more level playing field, Nicole says, involves perception. "I think there is a movement going on now, and a lot of people are speaking out. We're big advocates for the men's team here. This isn't an Eckerd problem. This is a national and a world problem—the perception that women's sports are less entertaining. When people come to an Eckerd women's game, they always say how much fun it is to watch and how hard we play and how we have a lot of fun doing it.
"It's not just who can do this or that. There's more to it than that. It's the camaraderie that women bring, and just the fun. Once people come to the games, they get it."