The perfect major for a multi-lingual future
Master the third-most spoken language in the world
Once spoken in just a small part of the Iberian peninsula in southwestern Europe, Spanish is now a worldwide language spoken by 500 million. You can master the language and study the cultures shared by millions at Eckerd College. As a bonus, you'll soak up the Spanish language and cultural influence in Florida.
Practice Spanish in Florida and beyond
Not only will you have the chance to practice with the many native speakers on Eckerd's waterfront campus, you can study in a Spanish-speaking country for a:
3-week Winter Term in Salamanca, Spain; Cuenca, Ecuador or Arequipa, Peru
Supplement your language immersion with an Alternative Spring Break service trip.
Double the fun
Boost the value of your Spanish degree with a minor in Latin American Studies or a double major in International Studies.
Photo (top): Quito, Ecuador by Murielle LeMaire '19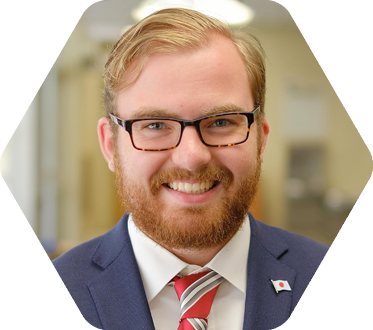 "While I had an official mentor, each of my professors was an unofficial mentor to me in one way or another. Their doors were always open for discussions about course material, career advice, or even just a casual chat. The Office of Global Education offers many opportunities to take learning beyond Eckerd's campus. These immersive experiences abroad were a crucial part of my education as a Spanish major. In the classroom you develop a basic set of tools, but real learning takes place when you take those tools and put them to use in the world."
—Thomas Lang, Class of 2019, Fulbright Teaching Assistant (Spain)
Here you'll have the chance to research a topic of your choice with the help of a professor during the summer. For example:
You could deepen your language proficiency by reading and listening to Spanish books and films that interest you and then writing and speaking about them.
Or you could spend the summer reading and analyzing novels from the Spanish-speaking world around a particular topic, such as Hispanic women writers.
Follow the lead of recent Spanish grads and apply to the Language and Culture Assistants Program in Spain. If accepted, you'll spend a year as a teaching assistant to elementary through high school Spanish teachers. How's that for immersion?
Sign up for more about Eckerd and our Spanish program
This class uses short fiction, novels, poetry, theater, essays and film to show how the sugar cane economy and slavery shaped the Cuban society of today.
Film and Literature: The Latinx Experience
Explore the various identities represented among the Latinx communities in the US as portrayed in selected films and narrative works of fiction and non-fiction.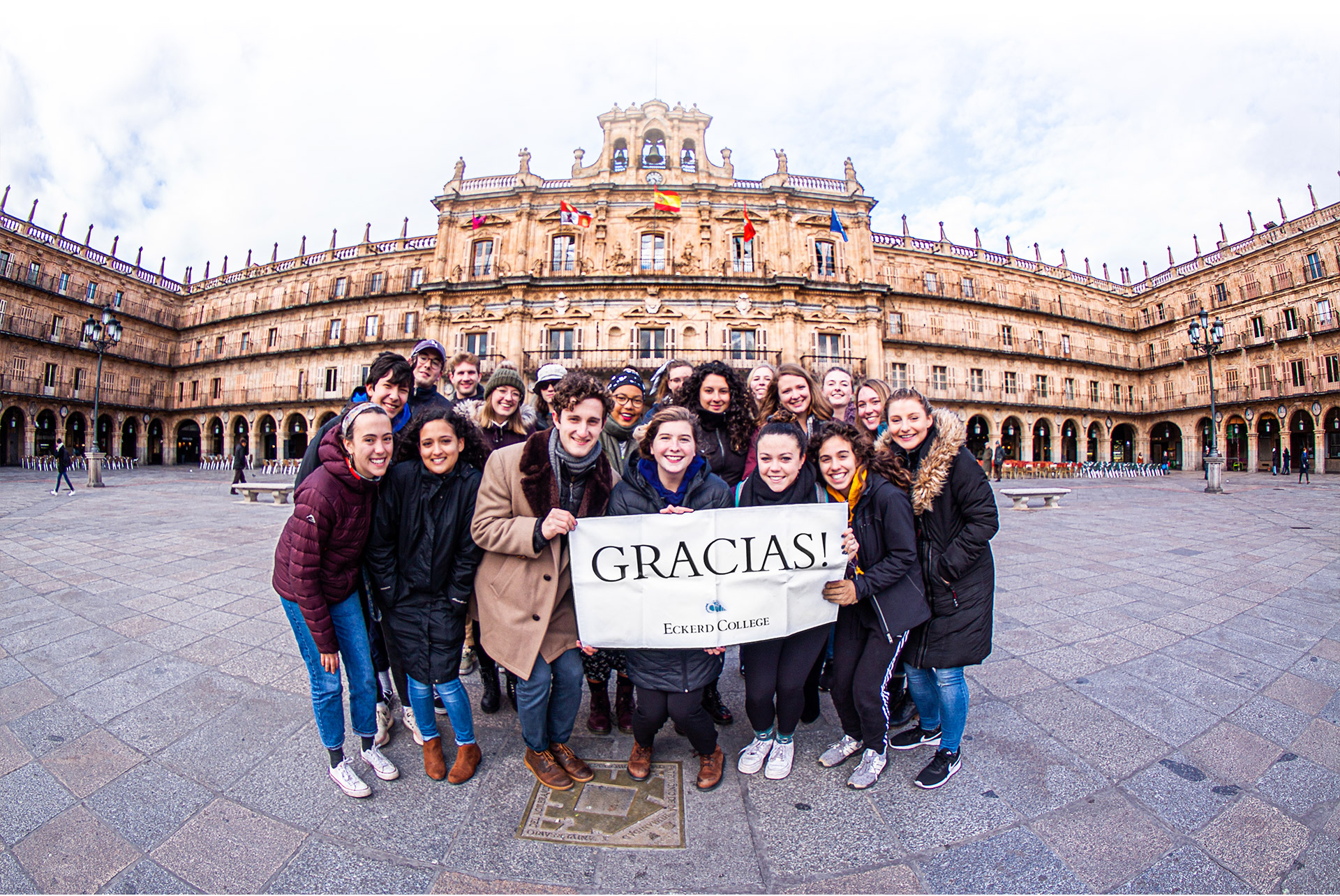 What can I do with a Spanish degree?
Advertising copywriter
Banker
Civil servant
Computer scientist
Counselor
Diplomat
Ecotourism guide
Film-maker
Interpreter
Journalist
Language analyst
Lawyer
Library scientist
Linguist
Performer
Photographer
Public relations specialist
Researcher
Social worker
Teacher
Translator: Legal, literary, localization, machine, medical, technical
Tutor
Writer/Publisher/Editor
Where our Spanish majors go to graduate school
Appalachian State University
Colorado State University
Depaul University
Duke University
Emory University
Florida International University
Framingham State University
Georgetown University
Georgia State University
Kansas State University
Louisiana State University
Mount Holyoke College
New York University
North Carolina State University
Northern Arizona University
Northwest Florida State College
Old Dominion University
Rhode Island College
Rocky Mountain College Of Art & Design
Rutgers University
Saint Leo University
Seattle University
Temple University
University Of California-San Diego
University Of California-Santa Cruz
University Of Chicago
University Of Colorado Boulder
University Of Denver – Colorado
University Of Maryland
University Of Massachusetts At Amherst
University Of Miami
University Of North Carolina-Chapel Hill
University Of North Carolina-Wilmington
University Of South Florida
University Of Washington – Seattle
University Of Washington – Seattle
University Of Wisconsin – Madison
Vanderbilt University
Western Kentucky University
William & Mary
Where our Spanish majors go to work