The second cohort of institutions also includes University of Central Florida, Louisiana State University, University of South Alabama, University of Southern Mississippi and Texas A&M University at Corpus Christi.
"Eckerd is, by magnitudes, much smaller than the other institutions in the cohort, and that's by virtue of our location and our liberal arts interdisciplinary approach," says Associate Professor of Literature Daniel Spoth, Ph.D., one of the grant's principal investigators. "NASEM understands that the best scientists and engineers will be well rounded in the culture, literature and histories of the regions and issues they are seeking to address."
These six institutions join the initial cohort of seven colleges and universities in developing curricula that can empower undergraduate students to become future agents of change in the Gulf region. These campuswide, place-based education programs engage students and faculty from a broad range of academic disciplines to cultivate interdisciplinary knowledge and prepare students to address challenges at the intersections of social, environmental and energy systems to ensure a safer, more resilient, equitable and sustainable Gulf region.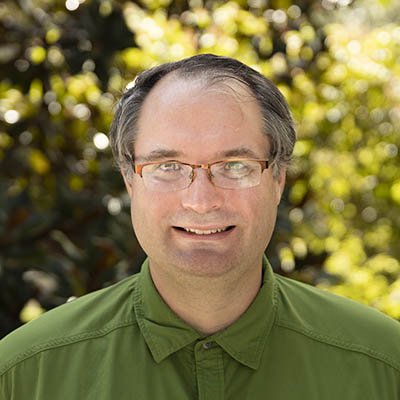 Associate Professor of Literature Daniel Spoth, Ph.D.
Eckerd plans to roll out a program that recruits students to become Gulf Scholars, and also offer courses to the entire student body with a Gulf focus that will allow them to develop an academic focus on the Gulf without actively applying for the designation, says Amanda Hagood, Ph.D., co-principal investigator and an animal studies instructor at the College. The model will be built similarly to the College's Ford Scholars and Eastman Leaders programs. Eckerd's Gulf Scholars will take intensive courses in the Spring and Fall semesters and wrap up their program with a Reflective Service Learning course in Winter Term—a one-month, one-class term in January of the academic year.
"The Gulf Scholars Program provides an opportunity to reach undergraduate students—many of whom have home ties to the Gulf region—and engage them in rigorous education and training on issues that directly impact their own communities," says Karena Mothershed, senior program manager of the Gulf Research Program's Board on Gulf Education and Engagement. "We hope this program inspires students to envision a future in the Gulf region and work to make it an even better place to live, work and thrive."
The first year of Eckerd's project will be largely focused on planning, with input from the campus community.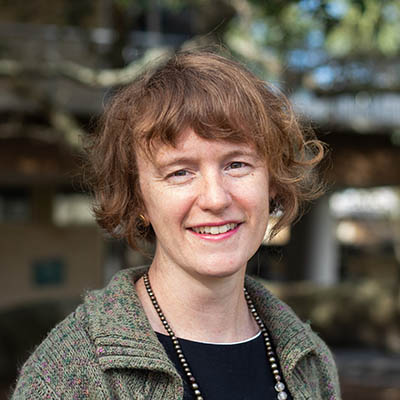 Animal Studies Instructor Amanda Hagood, Ph.D.
Years two through five will include support for a wide range of activities, from student research and community-focused Gulf projects to the development of Gulf-themed courses.
"It may seem that NASEM has a science-oriented focus, but their leadership understands none of these problems the Gulf is facing—economic issues, income disparities, sea level rise in communities, thinking about cultural roots in the Gulf—none of these things will be solved by any one academic discipline or area," Hagood explains. "Our question as we develop the program is 'How do we cultivate these scientists and infuse our thinking about the Gulf with history, arts, multiple cultural perspectives and letters?' What can we learn from that?"