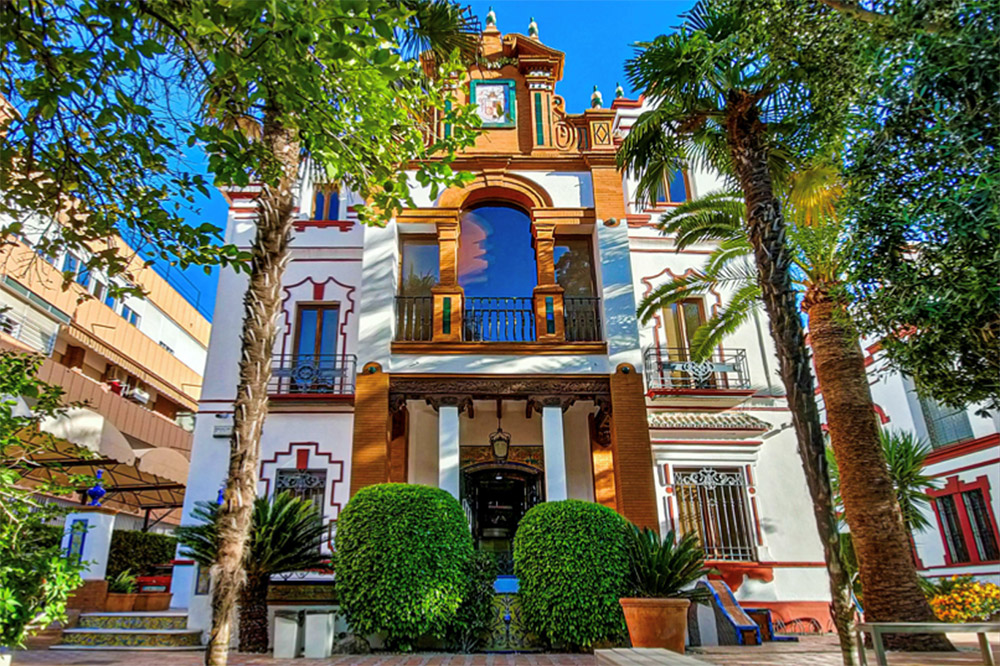 The International Studies Abroad study center in Seville, Spain
Spanish Professor Yanira Angulo-Cano, Ph.D., has traveled to Spain many times—with and without students—to expand her knowledge in her field of study.
In Fall 2022, she will spend her first full semester in Seville, Spain, with Eckerd College students as the leader of a new study abroad program orchestrated by the Office of Global Education.
Until now, students wishing to study abroad for a full semester had two options: snag one of the coveted spots in Eckerd's London Study Centre or take college leave and contract through a third-party company. Associate Dean of Global Education Thandiwe Dinani, Ph.D., says that more than 400 Eckerd students chose the second option over the last decade. "These students were taking leave and withdrawing from Eckerd for the semester," she says. "When we looked at the numbers, more than a third of these students were going to Spain. So we saw we've got a need, and the next step was to figure out how to serve these students."
Right now, 35 Eckerd students count Spanish as one of their majors, and 33 Class of 2021 graduates listed Spanish as their minor, according to Jacqueline MacNeil, Eckerd's executive director of institutional effectiveness.
Dinani collaborated with International Studies Abroad (ISA), which had facilitated study abroad for 49 Eckerd students in the past decade, and Angulo-Cano to work on a semester abroad program where students could remain enrolled in the College and use their financial aid to fund their studies.
Applications are open now, and up to 20 students will be selected to travel to Seville, Spain, with Angulo-Cano. Each student will be placed in a homestay with three meals served daily during the week, and take four to five classes at the ISA Seville Study Center or Universidad Pablo de Olavide.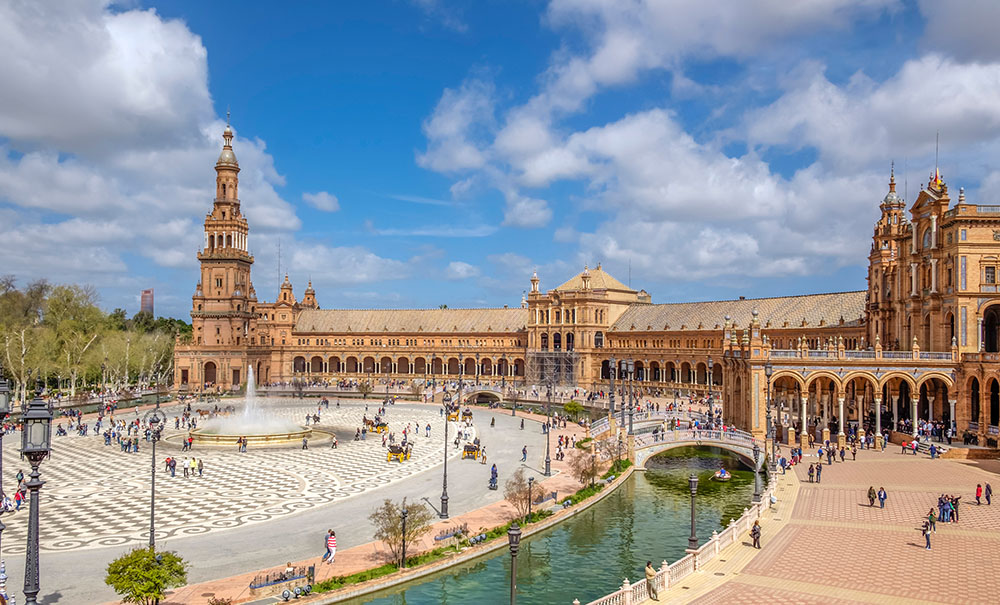 The Plaza de España in Seville, Spain
"With homestays, instead of a shared house, like the London Study Centre, students will have the full language immersion experience," Dinani says. "Students were traveling to Spain for language acquisition, so we prefer them to be in homestays where they will also learn the culture with a family."
ISA—which began offering study abroad programs in Salamanca, Spain, in 1987 and has since expanded to 28 countries on five continents—will be coordinating the homestays with families they work with regularly. Angulo-Cano will also be teaching her required Spanish Seminar course to her Eckerd students in ISA's 10-classroom study center. Other classes can be taken in the ISA Center or nearby Universidad Pablo de Olavide. The ISA Study Center hosts 150 students a semester and faculty from colleges and universities all over the world.
"If you need a science course with a lab, you might take it at the University; whereas, other courses in the humanities and social sciences might be offered by professors at the Study Center," Dinani says. "They'll get to take courses with more than Eckerd students."
Angulo-Cano researched available courses to help create a list of Eckerd equivalents, so students may transfer their credits easily upon completion.
"This is a great opportunity for students to have an international experience," she says, "without having to worry about leaving school to do it."