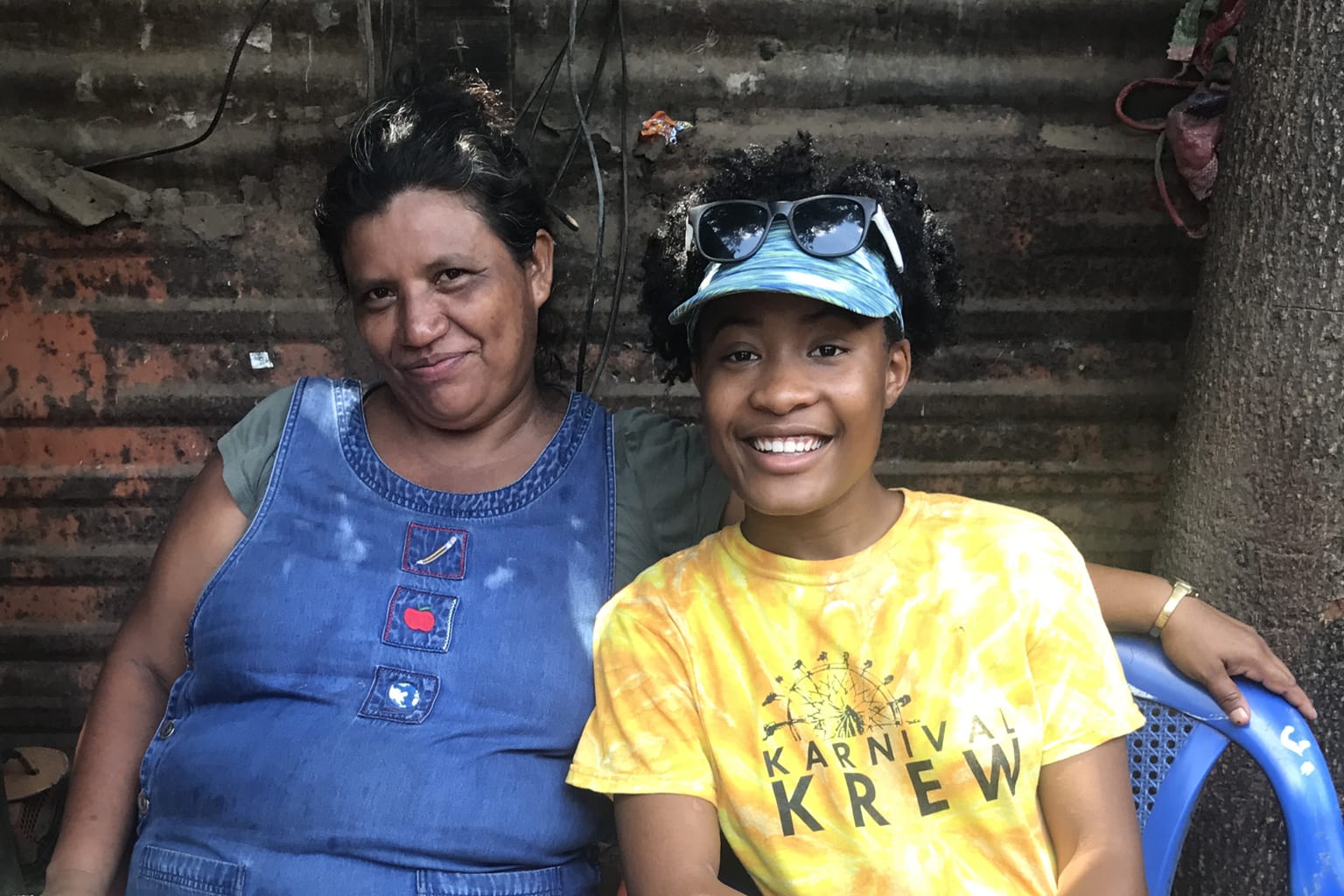 Isha Joseph's Alternative Spring Break in Nicaragua gave her the chance to see Latin American communities up close.
Meghan Cadden finds herself most at home in a classroom, helping students achieve their goals. This fall, she'll find herself living out both her dreams as one of two Eckerd College seniors invited to join the Peace Corps.
"I'm scheduled to go to Peru in September to work in youth development and put all my energy and efforts into young people through community organizations, public health agencies and other grassroots programs," said Meghan, a senior international relations and global affairs and Spanish student from Hudson, Massachusetts. "In Peru, that sometimes means working with summer school and tutoring programs."
Meghan and Isha Joseph, a senior international business and political science student from West Palm Beach, Florida, gravitated toward the Peace Corps—a U.S. government–funded international volunteer program founded in 1961—during their sophomore year when Eckerd College became the fifth school in Florida to offer the Peace Corps Prep program.
"Prep allowed me to focus my classes on the sector of the Peace Corps I was targeting, with a heavy emphasis on business and entrepreneurship," Isha explained. "In addition to the classes, the program guided my preparation to apply by making sure I had interview experiences, letting us meet volunteers who have returned, sharpening my resume and cover letter, and talking to Peace Corps recruiters."
Isha Joseph in Nicaragua and Meghan Cadden on Alternative Spring Break in Nicaragua and Peru, respectively.
Since the agency's founding, 180 alumni from Eckerd College have served abroad as Peace Corps volunteers. Peace Corps announced in February that Eckerd College ranked No. 3 among small schools on the agency's list of top volunteer-producing colleges and universities in 2020.
Meghan joined the Prep program unsure of whether she actually wanted to commit to two years of service abroad, but she ultimately found her calling after leading two Spring Break Service Trips to Peru during her sophomore and junior years.
"I had been to Peru when I was 16 and was very interested in Latin American studies when I came to college," she remembered. "I took my first Spanish class at Eckerd and got the opportunity to work with non-governmental organizations in Peru that really showed what it might be like living and working there."
Isha plans to head to Guatemala in September and spend two years working on community economic development, particularly empowering women, youth and indigenous populations to run their own businesses and support their families.
"I wanted to use my education in a way that would benefit other people," she said. "I also wanted to get farther from my comfort zone to make a difference in their local communities."
The blended nature of Isha's home community fostered her interest in Spanish language, Latinx history, culture and food. She got to see Latin American communities up close on her two Spring Break Service Trips to aid economic and agricultural programs in Nicaragua. But it was Eckerd's culture that made her want to experience that world firsthand.
"From Eckerd I learned to have confidence in my abilities, in myself, and to not be afraid to take up space and claim what's mine," Isha laughed. "There is a diversity of thought and background and upbringing [at Eckerd] that helps you see how people came to be where they are … That allowed me to see that the same would be true in going and serving in Guatemala."