Professor of Anthropology
Degrees
Ph.D. in Anthropology; Arizona State University, Tempe
M.A. in Bioarchaeology; Arizona State University, Tempe
B.A. in Anthropology; Texas A&M University, College Station
Courses offered
Introduction to Anthropology, Biological Anthropology, Forensic Anthropology, Disease in Human Antiquity, Human Osteology and Anthropology.
Research
I have a broad background in biological anthropology with primary research interests in human skeletal variation, dental anthropology, health in the past, and public attitudes towards science and pseudoscience. My research has included fieldwork in the Southwest U.S., France, Egypt, South Africa, Caribbean, and Thailand. Currently, I am analyzing skeletal remains from a coastal archaeological site on the island of Carriacou, near Grenada (West Indies), where I hope to shed further light on prehistoric burial practices and pathology. I am also Co-Director of Bioarchaeology on a field school excavating the Iron Age cemetery at the site of Promtin Tai in central Thailand.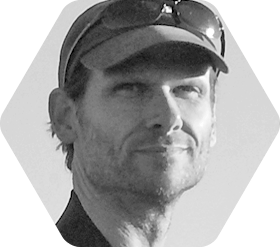 Selected recent publications
Barnes AE, Case DT, Burnett SE, Mahakkanukrauh P. 2020. Sex estimation from the carpal
bones in a Thai population. Australian Journal of Forensic Sciences 52(6):665-680.
Burnett SE. 2019. A Stegosaur Carving on the Ruins of Ta Prohm? Think Again.
Skeptical Inquirer: The Magazine for Science and Reason. Vol. 43 Issue 4.
Burnett SE, Irish JD (eds.) 2017. A World View of Bioculturally Modified Teeth. Gainesville:
University Press of Florida.
Burnett SE. 2017. Intentional or not? Characterization and reassessment of proposed
intentional dental modification cases in the present-day southwestern United States. In SE
Burnett, JD Irish (eds): A World View of Bioculturally Modified Teeth. Gainesville: University
Press of Florida. p 250-269.
Burnett SE. 2016. Crown wear: Identification and categorization. In JD Irish, GR Scott (eds):
A Companion to Dental Anthropology. New York: Wiley-Blackwell, Inc. p 415-432.
Tocheri MW, Dommain R, McFarlin S, Burnett SE, Case DT, Orr CM, Roach NT, Villmoare
B, Eriksen A, Kalthoff D, Senck S, Assefa Z, Groves CP, Jungers WL, 2016. The evolutionary
origin and population history of the grauer gorilla. Yearbook of Physical Anthropology
159(S61):S4-S18.
Burnett SE, Stojanowski CM, Mahakkanukrauh P. 2015. The bipartite trapezoid bone:
morphology, population variation, identification, and five new cases from Africa and Asia.
Annals of Anatomy 198:58-65.
Burnett SE, Irish JD, Fong MR. 2013. Wears the problem? Examining the effect of dental
wear on studies of crown morphology. In GR Scott, JD Irish (eds): Anthropological
Perspectives on Tooth Morphology: Genetics, Evolution, Variation. Cambridge University
Press. p 535-554.
Orr CM, Tocheri MW, Burnett SE, Awe RD, Saptomo EW, Sutikna T, Jatmiko, Wasisto S,
Morwood MJ, Jungers WL. 2013. New wrist bones of Homo floresiensis from Liang Bua
(Flores, Indonesia). Journal of Human Evolution 64(2):109-129.
Burnett SE, Wilczak C. 2012. Tarsal and tarsometatarsal coalitions from Mound C
(Ocumulgee Macon Plateau Site, Georgia): Implications for understanding the patterns, origin, and antiquity of pedal coalitions in Native American populations. HOMO — The Journal of Comparative Human Biology 63(3):167-181.