Professor of Anthropology
Degrees
Ph.D., Texas A&M University, Anthropology
M.A., University of Alabama, Anthropology
B.A., Centre College, Anthropology/Sociology & Spanish
Courses Offered
Introduction to Anthropology
Principles of Archaeology
Cultural Ecology
Cultural Geography
Archaeology Seminar
Bahamas: Field Archaeology (study abroad)
Professor Meyers is an archaeologist with field experience that stretches back more than 25 years. His interests include plantation settlements and other cultural landscapes since colonial times. He currently works with the government of The Bahamas to investigate heritage sites on Cat Island in the central part of the country. Students participate in his projects through the college's winter term and summer research programs. He collaborates with students on professional conference presentations, and an article that he coauthored with anthropology major Megan Adams '20 was featured in a 2020 issue of Expedition magazine. Professor Meyers was named a 2021 Fulbright U.S. Scholar to The Bahamas. Fulbright is the flagship international education exchange program sponsored by the U.S. Department of State. The award involves a semester of teaching and research at University of The Bahamas, the nation's premier institution of higher learning.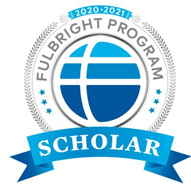 Prior to the current project, Professor Meyers spent more than a dozen years directing archaeological work at Hacienda Tabi, a renowned nineteenth-century plantation on Mexico's Yucatan Peninsula. His research focused on understanding the lives of Maya-descent laborers who lived on the estate. His account of the endeavor, Outside the Hacienda Walls, garnered the 2015 Felicia Holton Book Award from the Archaeological Institute of America.
Professor Meyers is a former Chair of the Comparative Cultures Collegium, a multidisciplinary department that oversees programs in the modern languages, Anthropology, Latin American Studies, International Business, and International Studies.
Recent Publications
2020 Contours of Inequality: Landscapes of Colonial Slavery on a Bahama Island. Expedition 62(1):26-37 [Megan Adams '20, coauthor].
2019 Humanitarian Reform, Model Cottages, and the Habitational Landscape of Slavery on a Bahama Island. In Archaeology of Domestic Landscapes of the Enslaved in the Caribbean, edited by James A. Delle and Elizabeth C. Clay, pp. 141-165. University Press of Florida, Gainesville.
2017 Enigma of the Shallow Seas. Current World Archaeology (86):30-35.
2015 Striking for Freedom: The 1831 Uprising at Golden Grove Plantation, Cat Island. International Journal of Bahamian Studies 21(1):74-90.
2015 Cat Island Heritage Project. Society for Historical Archaeology Newsletter 48(1):26-28 [Anna Shaw '16, coauthor].
2008 Houselot Refuse Disposal and Geochemistry at a Late 19th Century Hacienda Village in Yucatan, Mexico. Journal of Field Archaeology 33(4):371-388 [Allison Harvey '09 and Sarah Levithol '08, coauthors].
2005 Material Expressions of Social Inequality at a Porfirian Sugar Hacienda in Yucatán, Mexico. Historical Archaeology 39(4):112-137.
2002 Peonage, Power Relations, and the Built Environment at Hacienda Tabi, Yucatan, Mexico. International Journal of Historical Archaeology 6(4):225-252 [David L. Carlson, coauthor]