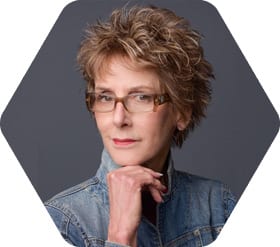 Betsy Orbe Lester: MFA, University of South Florida. Instructor. A painter and mixed media artist, Betsy teaches Visual Problem Solving.
Allison Moore: Ph.D. in Art History, City University of New York and MFA in Writing, Pacific University. Instructor. Allison's publications include a book about art photography in Mali, titled Embodying Relation (Duke University Press).
Brian Ransom: MFA, Claremont Graduate School; Professor of Visual Arts, Brian has been at Eckerd since 1996, teaching courses in ceramics, sculpture, studio critique, and interdisciplinary arts.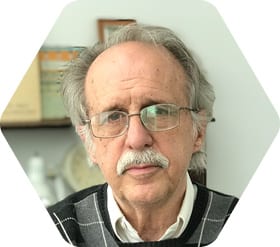 Arthur Skinner '72: MVA, Georgia State University; Discipline Coordinator and Gallery Director. As Professor of Visual Arts, Arthur has taught courses in printmaking, drawing and photography at Eckerd since 1976.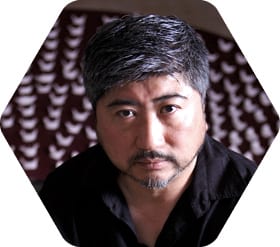 Kirk Ke Wang: MFA, Nanjing Normal University; MFA, University of South Florida. Professor of Visual Arts, Kirk has been at Eckerd since 1993, and teaches courses in painting, drawing, digital photography, new genre art and Asian art.
Pamela Callender '07: MFA, Goddard College; Pamela teaches Eco Art History.
Marita Contreras: MFA, School of Visual Arts; a video artist and photographer, Marita teaches Experimental Film & Video, and The Documentary.
Jason Hackenwerth: MFA, Savannah College of Art & Design. Jason is renowned for his balloon sculptures, and is teaching a course in installation art, and also in printmaking
Christopher Jones: M.A., University of New Mexico; Christopher teaches art history.
Pamela Jones: MFA, University of South Florida; a painter, Pamela teaches our Visual Problem Solving course.
Jen Peterson: M.S., Rochester Institute of Technology; Jen teaches graphic design.
Gallery hours Mon.–Fri., 10 a.m.-5 p.m.
Betsy Lester '93
Figuring Future Past: A Retrospective
January 16 – February 27
Brian Ransom
Sound Resonator Beacons
January 16 – March 2
Brian Ransom
Looking Back, and Forward
February 3 – March 17
Senior Thesis Exhibitions
Visual and Interdisciplinary Arts
Winter Term Photography
Contest Winners of 2023
The Sophomore Show
Visual Arts Major Portfolio Exhibition
The Eckerd Review
The Exhibition